Prescott Lakes
Though known for its cowboy past, its Whiskey Row, and loads of colleges, Prescott is not always mentioned as a lake destination. Don't be fooled though. Prescott has many lakes within 15 minutes of its downtown area for fishing, kayaking, hiking, and relaxation. The main three are Watson Lake, Goldwater Lake, and Lynx Lake. All of these lakes prohibit swimming but make up for it in recreational activities. Some include amenities such as campgrounds, kayak rental stores, horseshoe pits, extensive hiking trails, and grills for those family get-togethers. For more information, check out our individual articles to find out which lake is perfect for your next summer adventure!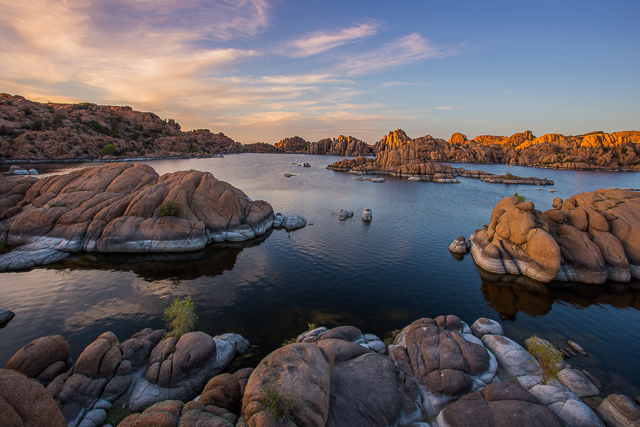 Located just 4 miles from Prescott, this beautiful lake is an oasis when you are looking to escape the desert heat. This bright blue lake is surrounded by granite boulders and hiking trails. Though swimming is prohibited, there are many other fun activities to do at Watson Lake including fishing, boating, kayaking, canoeing, rock climbing, hiking, and camping. The campgrounds include restrooms with showers, picnic areas, and parking. The campground is only available during the summer months.
---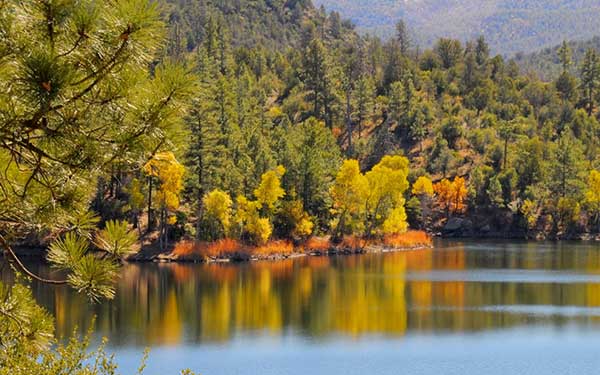 Located just 15 minutes Southeast of Prescott, this lake is prime for boating, fishing, camping, hiking, kayaking, sailing, and canoeing. Though swimming is prohibited, there are boat rentals if you do not have one of your own at the Lynx Lake Store. They are open from late Spring to early Fall and always closed on Mondays. If you have your own boat be sure to note that only 10 horsepower or fewer engines are allowed at Lynx lake. If you are looking for a stroll, check out the Lakeshore Trail. This is a 2-mile-long trail that leads all the way around the lake. It is mostly wheelchair and stroller accessible but be cautious of a few steeper sections.
---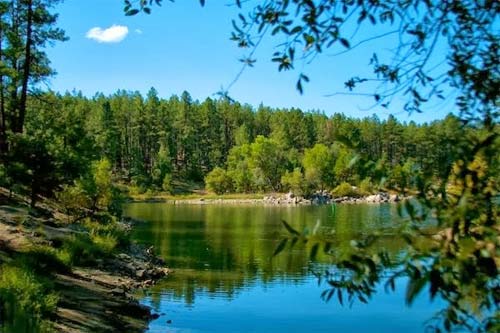 Goldwater Lake is located only 4 miles from Prescott. Though a smaller sized lake at 15 acres, there are many ways to enjoy it! There are picnic areas, hiking, canoeing, kayaking, and boating. Only electronic motors are allowed on the lake and there is no swimming. There is however a boat ramp for public use. If you don't have your own kayaks or canoes, you can rent them during lake hours from Prescott Outdoors. Although Goldwater Lake is open all year long, the hours are specific to the time of year.
---
Granite Basin Lake
Nestled among pines and boulders of Prescott's iconic Granite Mountain, Granite Basin Recreation Area offers a variety of recreational opportunities year-round including hiking, backpacking, horse riding, non-motorized boating, rock climbing, fishing, camping, and picnicking.
---
Willlow Lake
Willow Lake's water level fluctuates throughout the year depending on the amount of rainfall each season. For that reason, this is the best lake to visit if you're interested in riding your bike or taking a short hike. It's located on Willow Creek Road and Heritage Park Road within miles of downtown Prescott. Other activities include kayaking, paddling, and SUP or any boat recreation without gasoline motors. Other fun things to do are bird watching, trail running and playing with your pup as it is a dog-friendly area.
---
---
---
---
---
---
---
---
---
---
---
---
---
---