Prescott Bed & Breakfasts
Prescott is the kind of town that bed and breakfasts would have originated from. It is a quaint, Old West town, full of history, legends and charm. A Prescott B&B is an ideal place to stay as there's nothing quite like small town hospitality in a place that truly captures the beauty of the Southwest. From Victorian homes to wooded cottages, you'll find comfortable bed and breakfasts in Prescott with welcoming hosts ready to prepare you with a cozy place to rest and warm breakfast to start your day. Staying at a Prescott bed and breakfast instantly becomes part of your story when visiting. It won't be just a place to get a good night's rest, you'll instantly feel more like a part of the town, the people, the stories - the Old West. If you don't require the amenities that a hotel has to offer, we highly recommend staying and a Prescott B&B. What could be a more authentic Prescott experience than a stranger welcoming you into their home and sharing a meal with you after a long day's journey through the Wild, Wild West?
---
Ghost City Inn Jerome, AZ
Built around 1890 as a boarding house for lodging middle mine management, this building has seen man...y uses. Although most of it's life has been spent as a boarding house, this Jerome building served as an ashram as well as a restaurant in prior years. The building went through a major restoration project in 1994, 2003 and again in 2014. From the Victorian elegance of the Verde View Room to the rustic feel of a north woods cabin in the Northern Exposure Room the owners have made each room special and inviting. The building still carries some of the uneven floors and original beadboard ceilings. All our rooms have private bathrooms, Direct TV, ceiling fans, and air conditioning.
More

541 Main St
Jerome, AZ 86331
888-634-4678
Surgeon's House Jerome, AZ
Andrea Prince would like to invite you to visit the historic old town of Jerome, Arizona and share i...n her informal and relaxed hospitality at the Surgeon's House Bed & Breakfast.
More

100 Hill St
Jerome, AZ 86331
928-639-1452
Mile High Grill & Inn Jerome, AZ
With an eclectic blend of southwestern meets continental, the Mile High Inn is the perfect place to ...relax after a fun filled day of touring Jerome. Whether you're feeling up to the climb of our Texas tall lodge bed, or wanting the elegance of the Victorian Rose fluffy king size, you're going to be happy sinking into any one of these seven comfy rooms.
More

309 Main St
Jerome, AZ 86331
(928) 634-5094
Want to add a bed & breakfast? Contact us
CAMPING & RV GUIDE: WAKE UP TO FRESH AIR & GORGEOUS VIEWS
For those who love the great outdoors, Prescott has so much to offer. Camping is just the start of a wonderland of adventure waiting for you.
EXPLORE DOWNTOWN PRESCOTT
Historic Downtown Prescott is always bustling art, entertainment and things to do. From picnics to art classes, there's something for everyone.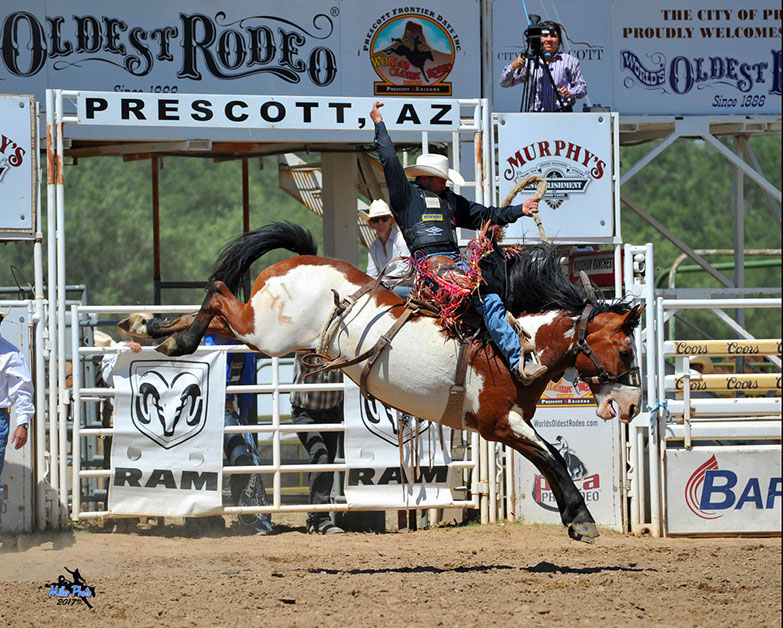 WHAT'S ON THE CALENDAR?
Our Prescott Event Calendar is full of festivals, workshops, art fairs, concerts and classes. Browse or add your event.
A TASTE OF THE SOUTHWEST WINE COUNTRY
Camp Verde, Page Springs, and Cornville are the beating heart of Arizona's wine country. Come taste the emerging hotspot for wineries.