Prescott Rodeo
"World's Oldest Rodeo"
Photo Credit: wranglernews.com
Prescott Rodeo was first born in 1888 and is the oldest rodeo in history. The rodeo name means "to round up" in English and the tradition comes from the Spanish vaquero. In the early Prescott days the rodeo was simply held on a piece of land now called Forbing Park and was a time for the ranchers to show off their skills. Today the Prescott rodeo has not just grown is size but attracts amazing talent. The event is usually held over Fourth of July weekend and consists of 8 main performances. These include bull riding, saddle bronc, bareback, steer wrestling, tie down, team rope, and barrel racing. The winners of these events receive cash prices as well as the glory of showing the entire rodeo their talent. The Prescott Rodeo is always looking for contestants, volunteers, and vendors. For more information, check out their website. The Prescott Frontier Days Inc. has many events year round and many right before the Rodeo. These include parades, Rodeo dances, and Art and Craft shows. Be sure to check out the Prescott calendar for more details.
WHAT YOU NEED TO KNOW:
NO pets. Unfortunately, you must leave those furry companions at home.
Kid get discounts. Pricing depends on seats and time of performance.
To buy tickets visit the Prescott Rodeo's website.
NO food or beverage containers allowed
NO weapons of any kind
Parking $5
NO cameras
NO smoking (this includes E-cigarettes)
2016 EVENTS:
Prescott Frontier Days Inc. Parade: July 2nd 9am, Courthouse Plaza
Arts and Crafts Show: July 2nd, 3rd and 4th, Courthouse Plaza
Kiddie Parade: July 1st, Courthouse Plaza
Rodeo Dance: June 28th, 8pm at BMO Harris Bank Parking Lot
Happy Hearts Rodeo for Exceptional Children: June 28th, 4pm at Prescott Rodeo Grounds
Rodeo: Fourth of July weekend
---
Predator Zip Lines
Experience the wind ripping through your hair on a thrill ride over nature's wildest predators. En...joy the adventure of a lifetime on a world-class zip line over Out of Africa Wildlife Park in Camp Verde Arizona!
We are conveniently located less than 20 miles from Sedona, in the heart of Northern Arizona's wine country, just minutes from tasting rooms and vineyards. From the top of the towers, you can see majestic red rocks, the San Francisco peaks, and the whole breathtaking Verde Valley including Cottonwood, Clarkdale and Jerome. Come join us for a Zip Line adventure that you'll never forget! Ride the most exciting zip line ever devised, over Out of Africa and soar over Lions, Tigers, Wolves, Hyenas, Bears, Jaguars and other natural predators!
More
Prescott Resort & Conference Center
Resting on the "Top of the Hill" offering picturesque views of Prescott, experience Northern Arizona...'s premier getaway, the Prescott Resort and Conference Center. Located only 60 scenic miles from Sedona, the Prescott Resort is a great escape for a relaxed weekend, corporate retreat, or conference meeting. Experience the charm of Northern Arizona at the Prescott Resort. Each of our newly renovated 160 guestrooms feature modern amenities that cater to our guests needs, i.e. High-Speed Wireless Internet and Flat-Screen Televisions. Each room was designed in the spirit of the Yavapai Tribe and offers artwork indicative to the majestic scenery of the Prescott area.
More
Out Of Africa Wildlife Park
Come see Tiger Splash show at 1:15 every day. Watch Bengal tigers in natural play as they "hunt" the...ir caretakers. Open Daily 9:30 a.m.-5:00 p.m. Just 40 minutes from Sedona.
More
CAMPING & RV GUIDE: WAKE UP TO FRESH AIR & GORGEOUS VIEWS
For those who love the great outdoors, Prescott has so much to offer. Camping is just the start of a wonderland of adventure waiting for you.
EXPLORE DOWNTOWN PRESCOTT
Historic Downtown Prescott is always bustling art, entertainment and things to do. From picnics to art classes, there's something for everyone.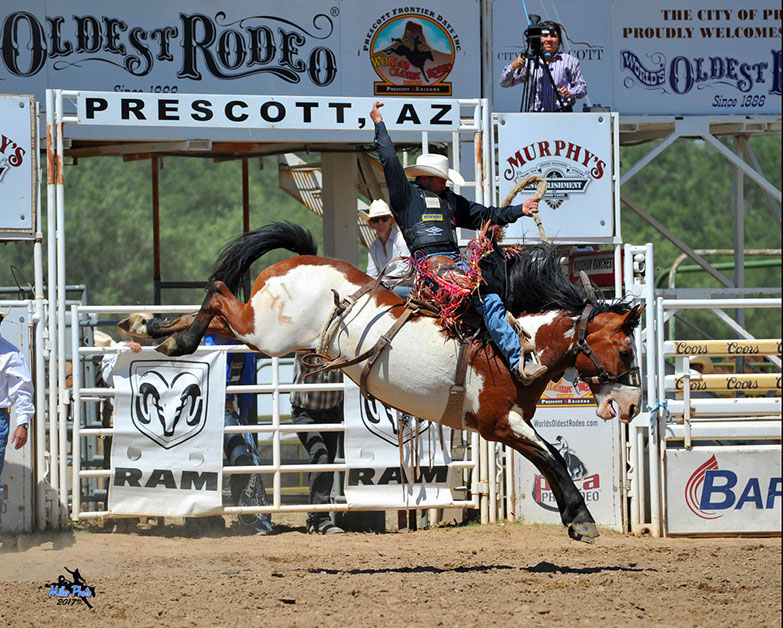 WHAT'S ON THE CALENDAR?
Our Prescott Event Calendar is full of festivals, workshops, art fairs, concerts and classes. Browse or add your event.
A TASTE OF THE SOUTHWEST WINE COUNTRY
Camp Verde, Page Springs, and Cornville are the beating heart of Arizona's wine country. Come taste the emerging hotspot for wineries.