Cottonwood AZ
Nestled between Prescott and Sedona in the heart of the Verde Valley lies Cottonwood, Arizona, a former mining town and jewel of the riparian river valley that offers today's visitors and residents panoramic views of rolling green foothills punctuated by red rock formations. Cottonwood is a funky combination of a medium-sized urban community and a charming, shady and gentrified historic Main Street district. Explore Cottonwood itself, strolling through Old Town galleries, thrift shops, and kitschy boutiques. Dine at one-of-a-kind restaurants and diners, and be sure to stop at the tasting room for Arizona Stronghold, one of Arizona's finest wineries. If you wish to venture out into the Verde Valley, with Cottonwood at the hub, visitors can follow short spokes outward to experience the Verde Canyon Railroad in Clarkdale, Out of Africa Wildlife Park in Camp Verde, the former ghost town of Jerome, red rock sightseeing in Sedona, and, of course, all the attractions in Prescott.
Cottonwood Lodging and Attractions - Bed & Breakfasts in Cottonwood, AZ - Attractions Near Cottonwood Around the Verde Valley When you're in Cottonwood, you're never far from breathtaking sights, family-friendly attractions, historical landmarks, natural beauty and quality lodging. Within minutes, visitors can go from exploring the Historic Old Town Cottonwood area on foot, to softly rumbling through a serene riparian canyon by train, to winding along red rock highways and steep cliff-side mining town roads by car. And just as easily, it seems you can weave back and forth between Cottonwood's ancient Sinanguan and 19th century past and a peaceful present, with Cottonwood's rich mining history and today's small-town charm ever-apparent as you explore the Verde Valley. Check out Cottonwood hotels and motels, shops, galleries, restaurants, and attractions for kids and adults alike.
Be sure to make time to walk the "Jail Trail," Cottonwood's river walk that begins behind Historic Old Town's unique Cottonwood Jail, or explore the Verde Valley's handful of wineries just 20 minutes from Cottonwood. If you love hiking, fishing, canoeing and exploring state parks and landmarks, check out Tuzigoot National Monument and Dead Horse Ranch State Park, both just minutes from the center of Cottonwood.
Cottonwood, Arizona at-a-Glance Founded: 1879 Location: Yavapai County, central Arizona, 103 miles north of Phoenix Claim to fame: Named for the beautiful cottonwood trees that line the Verde River banks. Known as: The "Biggest Little Town in Arizona." Population: 12,301 as of Oct 2010 Median age: 40 Median family income: $27,444 Median 2010 home value: $135,900 Altitude: 3,314 ft City centerpiece: Historic Old Town Cottonwood along Main Street Signature annual events: Chocolate Lovers Walk - annually the first Saturday of December; Christmas Parade - annually the first Saturday of December; Verde Valley Gem and Mineral Show - annually in March; Verde Valley Birding and Nature Festival - annually in April; Independence Day Fireworks Extravaganza - annually July 4th; Verde River Days - annually in September; monthly car show events in Old Town year-round, Weather: Average spring/summer temperature: 86 F; average fall/winter temperature: 70 F. 275 sunny days per year. Lodging: About 15 hotels, motels, bed & breakfasts, and inns Things to Do: Outdoor recreation, museums, walking tours, hiking and walking trails, Verde Canyon Railroad, Blazin' M Ranch, nearby casino, bars and nightlife, special events, Out of Africa Wildlife park, wineries, tours, Sedona, Jerome and Grand Canyon
---
CAMPING & RV GUIDE: WAKE UP TO FRESH AIR & GORGEOUS VIEWS
For those who love the great outdoors, Prescott has so much to offer. Camping is just the start of a wonderland of adventure waiting for you.
EXPLORE DOWNTOWN PRESCOTT
Historic Downtown Prescott is always bustling art, entertainment and things to do. From picnics to art classes, there's something for everyone.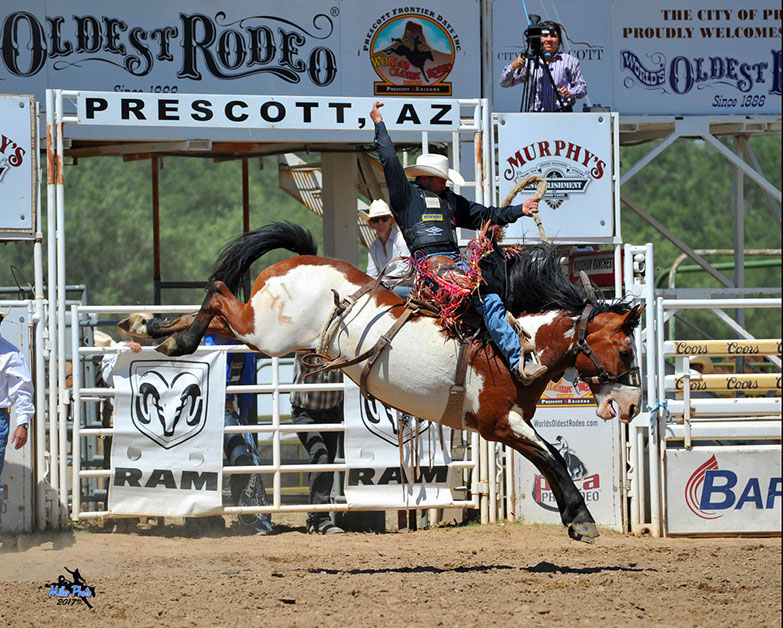 WHAT'S ON THE CALENDAR?
Our Prescott Event Calendar is full of festivals, workshops, art fairs, concerts and classes. Browse or add your event.
A TASTE OF THE SOUTHWEST WINE COUNTRY
Camp Verde, Page Springs, and Cornville are the beating heart of Arizona's wine country. Come taste the emerging hotspot for wineries.