Prescott Art, Culture & Entertainment
The Prescott arts, culture and entertainment scene offer theatrical performances, musical concerts, independent film screenings and art gallery shows year-round. For a town its size, Prescott has a large number of cultural and artistic attractions and brings visitors from all over to visit the impressive galleries. In addition to formal galleries such as the Prescott College's Sam Hill Warehouse Visual Arts Center, art hangs in various non-gallery spaces, such as the The Raven Cafe and new co-op spaces are popping up like the Milagro Arts Center, where artists, environment and shared resources are all part of supporting this thriving art community. Other larger entertainment venues, including the Yavapai Community College Performance Hall and Tim's Toyota Center in Prescott Valley, provide space for larger sports events and national touring acts. If you're visiting Prescott to see art, there's plenty of it. If you're checking out Prescott to cultivate your art, you're in luck! Prescott not only has a supportive art scene, but the resources for artists keep growing every year.
There are monthly art walks and events sponsored by McCormick Arts District and the Mountain Artists Guild. These art walks showcase everything from independent student study shows to formal gallery showings ranging from renown modern artists using various styles and mediums.
Prescott has several museums devoted to Western life and art, Native American and Southwestern history. Prescott has quite the interesting and adventurous past, full of entertaining tales and legends. We suggest you check out the museums and transport yourself ti the times of the Wild West.
The Sharlot Hall is the most prominent of the Prescott museums. Sharlot Hall was a writer, activist and Prescott rancher who realized as a young woman that the artifacts of her pioneer, ranching childhood were being scattered and lost. She began to rescue them, and her collection laid the foundations for the museum. The Smoki Museum displays art and artifacts from the indigenous Native American cultures of the Southwest. If you're looking for American West cowboy art, then The Phippen Museum on the northern edge of town is for you.
Prescott provides great venues for those who want to get involved, too. Poets and aspiring musicians find kindred souls at open mike nights at several area coffeehouses and bars. One of the best is hosted by Prescott Cantina in downtown Prescott every Thursday night.
For those of you looking for some evening entertainment out in town, check out our event calendar to see who's playing or performing while you are visiting Prescott.
---
Cash For Candy
Located just East of Mt. Vernon Ave. on Gurley St., the Spirit West "Candy House" will be open b...etween 5pm. and 7pm. October 31st, 2018. Children 12 and under can turn in all or part of their Halloween candy haul and will receive a novelty piggy bank and one dollar for every pound of candy weighed in. Parents will receive a free copy of the "Spirit West guide to teaching children about saving", – a useful brochure that offers helpful hints about kids and the importance of saving early in life. As a sweet added bonus, all candy turned in will be donated to local and veteran charities.
More

511 E Gurley St
Prescott, AZ 86301
928-515-2322
Classic Historic Tour Of Jerome AZ
THIS TOUR IS A MUST FOR HISTORY BUFFS! When planning a trip to Arizona, a visit to Jerome and the Ve...rde Valley are a "must do". Recently voted as one of "America's Coolest Small Towns" by BudgetTravel.com readers, the former mining town of Jerome is one of the most popular sites in Northern Arizona to visit. On this 4 ½ hour tour, our guide will pick you up at your hotel, resort, timeshare in Sedona, Cottonwood or Jerome in one of our comfortable, climate-controlled vans. While your guide narrates the rich history of the Verde Valley, you will travel through historic Cottonwood, once called the "Bootleg Capital of Arizona" for good reason as you will learn.
More

Jerome
AZ 86331, US

Matt's Saloon
Matt's Longhorn Saloon has been a part of Prescott's famous "Whiskey Row" since the early 1960s ...and is still going strong today as one of Prescott's last true Honky Tonks. Occupying the historic D. Levy Building, built in 1901 as a mercantile, then becoming a saloon just at the end of prohibition in 1934, Matt's Saloon has become an internationally recognized and highly acclaimed destination place for country music. Great country western acts such as Buck Owens, Lee Hazelwood and Waylon Jennings entertained Matt's customers in the early to mid 60's and more recently, in 2003, Andy Griggs and Leland Martin performed. Even legendary rock & roller Bruce Springsteen has a special connection with Matt's Saloon.
More

112 South Montezuma Street
Prescott, AZ 86303
(928) 771-8788
Sharlot Hall Museum
Sharlot Hall Museum is an educational and cultural center, which fosters public and community unders...tanding and appreciation of historical, social, and natural aspects of Arizona, with emphasis on the Central Highlands, and which promotes involvement in and support for research, collections, conservation, exhibits, and related programs.
More
Jersey Lilly Saloon
Come on up and enjoy some good old Prescott hospitality at the Jersey Lilly Saloon. We are in the ce...nter of beautiful downtown Prescott, Arizona. Located upstairs in the Palace Historical Building on Whiskey Row, with the only Balcony overlooking the Courthouse Square! Climb up the stairs (or take the elevator!) and have a front row seat on all the action in Prescott's Courthouse Square!
More

116 South Montezuma Street
Prescott, AZ 86303
928-541-7854
The Palace
The Palace is the oldest frontier saloon in Arizona and the most well-known and historic restaurant ...and saloon in the state. In the late 1870s, Wyatt Earp, Virgil Earp and Doc Holliday were patrons of the Palace. On July 14th, 1900, The Palace was destroyed by the Whiskey Row fire. The ornately carved 1880s Brunswick Bar, which is still in use, was carried to safety across the street to the plaza by patrons. By 1901, The Palace Hotel and Bar, complete with Chinese restaurant and barber shop was back in business. Today's Palace owners have done extensive remodeling to restore the Palace to its grandeur of 1901. Although still a frontier saloon, the addition of dining makes The Palace the gathering place it once was.
More
Van Gogh's Ear
Van Gogh's Ear Gallery opened its doors on historic Whiskey Row in lovely downtown Prescott, Arizo...na, in April of 2003. Presenting over 3400 square feet filled with exceptional contemporary fine art and craft, Van Gogh's Ear Gallery remains "home" to over 70+ artists – many of whom are from the Prescott area, itself. Offering some of the most unusual and intriguing artwork in the country, Van Gogh's Ear Gallery is clearly a "must see" for all art lovers visiting the southwest. The owners of Van Gogh's Ear are most proud of its history. After spending almost five months renovating the space themselves to accommodate the needs of a large gallery, the ever-versatile owners then constructed all of their own pedestals and display cases! A year later, the owners were rewarded for their efforts when Arizona governor, Janet Napolitano, presented the architect and gallery owners with a Main Street Award for historic reconstruction of a commercial space. Soon after that, Van Gogh's Ear won the Niche Award for Retailer of the Year; an award offered in recognition of quality of artwork offered, ingenuity of display, as well as business skill.
More

156 S Montezuma St
Prescott, AZ 86303
(928) 776-1080
The Smoki Museum
The Mission of the Smoki Museum is to instill an understanding and respect for indigenous cultures o...f the Southwest. Designed to resemble an Indian pueblo, the Smoki Museum was built in 1935 of native stone and wood. It was constructed with labor provided by the Civilian Works Administration and the Smoki People. The Smoki People were a group of Prescott citizens organized in 1921 and dedicated to the perpetuation of American Indian ceremonies and dances.
More
Milagro Arts
Milagro Arts is located in Prescott, AZ. We offer group studio rentals in Ceramics, Photography, Pri...ntmaking, Bookmaking, and Mixed Media, unique workshops to both the amateur and professional artist, a professional recording studio, and a wide range of lectures and special events.
More

126 North Marina Street
Prescott, AZ 86301

Arts Prescott Cooperative Gallery
Arts Prescott Cooperative Gallery was founded in 1994 by local artists. The Gallery is still owned a...nd operated by the artists. On display you will discover a range of arts that include paintings, photographs, weaving, pottery, ceramics, baskets, sculpture, jewelry and glasswork. Come in and find beautiful, one-of-a-kind works of art in a relaxed and friendly atmosphere. We are right in the middle of historic Whiskey Row on the downtown square in Prescott, Arizona.
More

134 S Montezuma St
Prescott, AZ 86303
(928) 776-7717
Newman Gallery
Newman Gallery is located on Historic Whiskey Row in Prescott, Arizona. We opened in July of 2001 an...d are located in the Hotel St. Michael. (Built in 1901) The hotel is on the corner of Montezuma and Gurley Streets in the heart of downtown Prescott across from the Courthouse Square. Since opening the gallery, we have become a destination for loyal local customers as well as visitors from all over the country. Prescott is on the radar of International travelers thanks to services such as Trip Advisor and many articles in travel magazines as a "do not miss" town in Arizona. We are known for our selection of cutting edge sterling silver jewelry by many artisans including Grace Ashford, Richard Schmidt, Femme Metale, Ralph Sena and many others. Because we constantly search high and low for new goodies we have an ever changing inventory of jewelry, ceramics, gift items, greeting cards, Trapp Candles and Day of the Dead items So the next time you find yourself in Arizona on your way to the Grand Canyon, Sedona or Jerome don't forget to put Prescott and the Newman Gallery on your must see list!
More

106 S Montezuma St
Prescott, AZ 86303
(928) 442-9167
Mountain Spirit Gallery
Mountain Spirit Gallery is located on historic "Whiskey Row" in Prescott, Arizona. The gallery h...as been serving clients since 2001, presenting Southwestern Art , original oil paintings, bronze sculpture, fine art photography and more. Mountain Spirit Gallery presents Southwestern Art work from local artists, as well as nationally known artists, some of whom are members of the Cowboy Artists of America. We feature incredible sculpture, acrylics, oils, water colors, and stunning fine art photography as well. If you're paying a visit to Prescott, make sure to stop in and say hello to Ron Evans, owner and nationally known fine art photographer! He will be happy to show you through the works of the many Bronze Artists the gallery represents, as well as the stunning western paintings and photography available in the gallery.
More

140 S Montezuma St
Prescott, AZ 86303
(928) 445-2886
Phippen Art Museum
Cowboy and Southwest traditions of art from different accomplished artists. See the history of how N...ative Americans, Mexicans and settlers influenced what we now call the Southwest.
More
CAMPING & RV GUIDE: WAKE UP TO FRESH AIR & GORGEOUS VIEWS
For those who love the great outdoors, Prescott has so much to offer. Camping is just the start of a wonderland of adventure waiting for you.
EXPLORE DOWNTOWN PRESCOTT
Historic Downtown Prescott is always bustling art, entertainment and things to do. From picnics to art classes, there's something for everyone.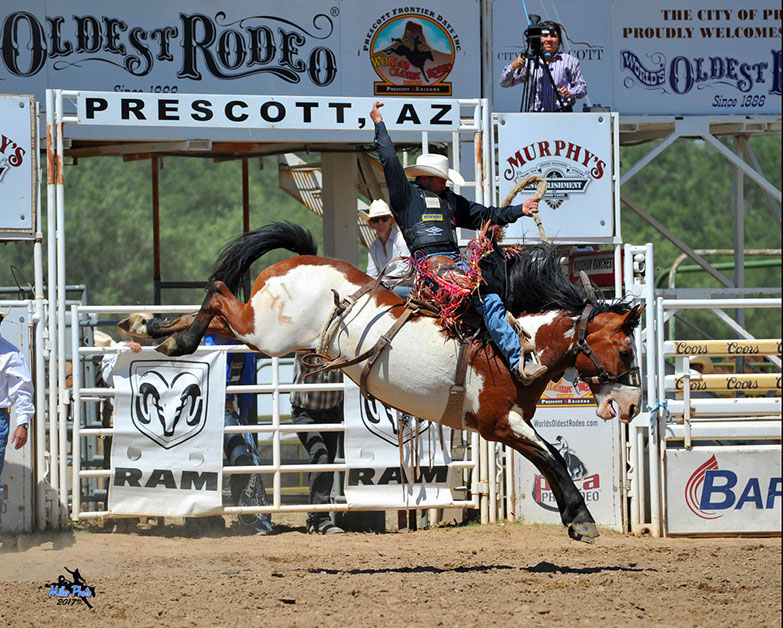 WHAT'S ON THE CALENDAR?
Our Prescott Event Calendar is full of festivals, workshops, art fairs, concerts and classes. Browse or add your event.
A TASTE OF THE SOUTHWEST WINE COUNTRY
Camp Verde, Page Springs, and Cornville are the beating heart of Arizona's wine country. Come taste the emerging hotspot for wineries.