Prescott History
Early history
Photo Credit: talkingrockranch.com
The city of Prescott, Arizona has a rich history. Did you know that 100,000 people inhabited the Prescott area more than 9,000 years ago? These people were likely early ancestors of the Yavapai tribe, meaning "people of the sun," whose reservation now borders the city. Pre-historic Yavapai and Sinagua Indian artifacts can be found in ancient Indian Pueblos and mounds throughout the Verde Valley, in the nearby dwellings at Tuzigoot and Montezuma's Castle.
Spanish explorers, the U.S. Cavalry, Indian tribes, gold rush "49ers," silver miners, and homesteaders also left their influence on Prescott. In the mid-19th century, Prescott developed rapidly.
Many historians have called Charles D. Poston "the Father of Arizona" for his efforts toward creating the Arizona territory. He was an explorer and prospector in the territory, and in 1864 he wrote the following in a letter to a friend:
The granite mountains, covered with great pine forests, give a grandeur and beauty to the country which I have not seen elsewhere. The atmosphere is the perfection of temperature, seldom varying from 75 during my visit. The water is pure, cool, and refreshing, and abounds in every direction.
Here, in what is considered a wilderness, a desert, or what you will, a thousand miles from anywhere...a number of people gather around...and commence the business of life with a vigor and confidence which inspires the most inert and timid with a desire to accomplish something.
Nearly 150 years later, the grandeur and beauty remain.
Great Fire of 1900
Prescott, Arizona was founded in 1864 at the behest of Congress and President Abraham Lincoln in an effort to secure the area's mineral riches for the Union forces during the Civil War, the town was named for historian William Hickling Prescott by the settlers.
Photo Credit: sharlot.org
In 1865, Prescott carved it's unique place among early communities in Arizona because it was reportedly built exclusively of wood and was inhabited almost entirely by Americans as a result of the nation's Westward expansion. As Arizona's Territorial Capital and county seat, the land use and general townscape character clearly evidenced the Midwestern and Eastern roots of the populace. The town plaza, with its courthouse surrounded by a park, reflects the influence of the larger American culture rather than that of the Southwest. Prescottonians may now refer to the center of town as the Plaza, but the design portrays a desire to keep Prescott American and unique among southwestern cities.
Prescott eventually lost it's place as the state's legislative seat to Tucson and finally to Phoenix in 1889. A year later, a devastating fire burned the wood-constructed buildings of Prescott to the ground.
Prescott had always had a fire problem. In May of 1879, the Arizona Miner recommended that at least four deep wells be made as a means of saving the town should a fire break out in the wooden buildings on Montezuma Street. Nothing was done, however, and on July 4, 1883, fire destroyed most of Montezuma, and wells were finally dug on the four corners of the plaza, solely for fire purposes.
On Saturday night, July 14th, 1900, fire swept through downtown Prescott with an uncontrollable fury, almost totally destroying the business district of the small mining town.
The fire began at the southwest corner of Goodwin and Montezuma, then quickly swept up Montezuma - a.k.a. "Whiskey Row." Building after building rapidly went down in flames that then moved across the street to burn and destroy all of Gurley before moving to Cortez. Most of North Cortez went down before the wind died down and the slowing flames were finally put out. Despite its four-hour and estimated $1.5 million rampage of destruction, everyone survived "The Great Fire of 1900" and Prescott was soon triumphantly rebuilt (all with brick or stone - no more wood!) and many of the buildings you see today are reminders of Prescott's past.
20th Century
Photo Credit: ash mapping.wordpress.com
One hallmark of mid-20th Century Prescott is Fort Whipple. Originally a tactical base for the U.S. Cavalry and later the headquarters for the Arizona Volunteers (Rough Riders) in the previous century, Fort Whipple was converted to a tuberculosis sanatorium during WW I and was transferred to the Public Health Service in 1920 for continued use as a hospital for disabled Veterans. In the early 1930s, the facility was transferred to the newly created Veterans Administration as a general medical / surgical hospital. Today, the site retains it's early-to-mid Century style and architecture and is still locally referred to as Fort Whipple.
The "happy days" of the mid-20th Century still linger around Prescott. All one needs to do to "go back in time" is stroll around downtown, stop in at a converted soda fountain, attend a classic car show, or check out the resurrected 1950s-era Senator Drive-In sign out on Senator Highway and Summit Point Drive.
Today
Today, the older residential streets are lined with tall trees and pitched-roof frame houses, including turreted
Photo Credit: prescottcornerstone.com
Victorian homes.Prescott has many homes and businesses on the National Register of Historic Places and its trademark white granite Prescott courthouse, set among the green lawns and spreading trees of the town square, reflects the Midwestern and New England background of Prescott's pioneers. In fact, in March 2006 the National Trust for Historic Preservation named Prescott one of its "Dozen Distinctive Destinations" appealing to tourists' taste for historic places.
Out Of Africa Wildlife Park
Come see Tiger Splash show at 1:15 every day. Watch Bengal tigers in natural play as they "hunt" the...ir caretakers. Open Daily 9:30 a.m.-5:00 p.m. Just 40 minutes from Sedona.
More
Predator Zip Lines
Experience the wind ripping through your hair on a thrill ride over nature's wildest predators. En...joy the adventure of a lifetime on a world-class zip line over Out of Africa Wildlife Park in Camp Verde Arizona!
We are conveniently located less than 20 miles from Sedona, in the heart of Northern Arizona's wine country, just minutes from tasting rooms and vineyards. From the top of the towers, you can see majestic red rocks, the San Francisco peaks, and the whole breathtaking Verde Valley including Cottonwood, Clarkdale and Jerome. Come join us for a Zip Line adventure that you'll never forget! Ride the most exciting zip line ever devised, over Out of Africa and soar over Lions, Tigers, Wolves, Hyenas, Bears, Jaguars and other natural predators!
More
Prescott Resort & Conference Center
Resting on the "Top of the Hill" offering picturesque views of Prescott, experience Northern Arizona...'s premier getaway, the Prescott Resort and Conference Center. Located only 60 scenic miles from Sedona, the Prescott Resort is a great escape for a relaxed weekend, corporate retreat, or conference meeting. Experience the charm of Northern Arizona at the Prescott Resort. Each of our newly renovated 160 guestrooms feature modern amenities that cater to our guests needs, i.e. High-Speed Wireless Internet and Flat-Screen Televisions. Each room was designed in the spirit of the Yavapai Tribe and offers artwork indicative to the majestic scenery of the Prescott area.
More
Prescott Pines Inn Bed & Breakfast
Indulge in the warmth and graciousness of home. Celebrated for its warmth, its gardens, and its comf...ortable, relaxed atmosphere. Voted Best Prescott Bed and Breakfast year after year.
More
CAMPING & RV GUIDE: WAKE UP TO FRESH AIR & GORGEOUS VIEWS
For those who love the great outdoors, Prescott has so much to offer. Camping is just the start of a wonderland of adventure waiting for you.
EXPLORE DOWNTOWN PRESCOTT
Historic Downtown Prescott is always bustling art, entertainment and things to do. From picnics to art classes, there's something for everyone.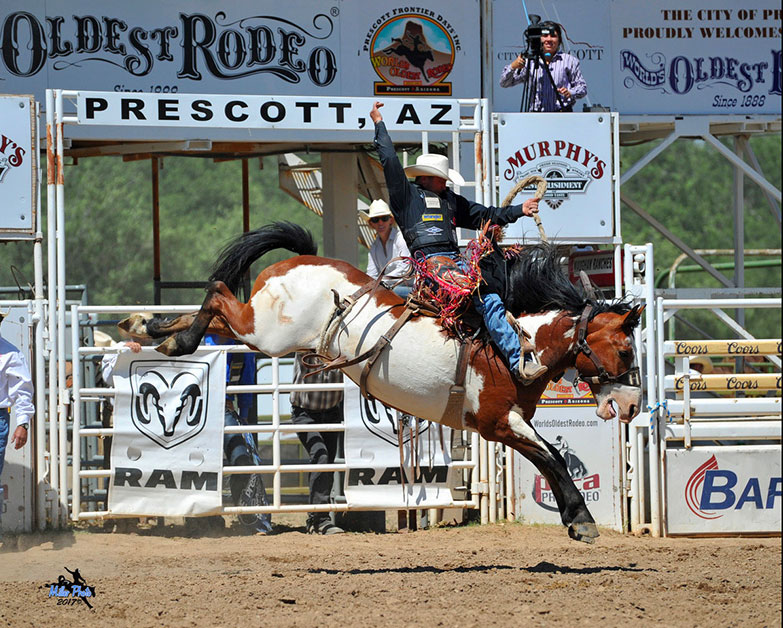 WHAT'S ON THE CALENDAR?
Our Prescott Event Calendar is full of festivals, workshops, art fairs, concerts and classes. Browse or add your event.
A TASTE OF THE SOUTHWEST WINE COUNTRY
Camp Verde, Page Springs, and Cornville are the beating heart of Arizona's wine country. Come taste the emerging hotspot for wineries.