FAQs
Prescott is located in Yavapai County in central Arizona, about 2 hours north of Phoenix. The entire tri-city area of Prescott, Prescott Valley and Chino Valley is ideally located in the center of the state, nestled between the Bradshaw Mountains at the south and the Mingus Mountain range to the northeast. Prescott is easily accessed by State Highways 169 and 89 off I-17 (north/south), and is within 90 miles of two transcontinental east/west highways, I-10 and I-40.
Arizona does not recognize Daylight Saving Time, so Prescott is essentially on Pacific Time in the spring and summer and on Mountain Time in the fall and winter. Zip codes range from 86301 to 86305 and 86313.
Prescott History
Prescott has an a amazing history. When you look back you will find incredible stories that start with Native American tribes and Spanish explorers, to cowboys and gold miners. Prescott has seen its ups and down and has rebuilt itself from the ashes of fires. No matter what comes its way, this town has a deep history in celebrating every victory on its very own Whiskey Row. Discover Prescott's Fort Whippie and everything it took this town to get right where it is today.
With a small commercial airline service courtesy of Great Lakes Airlines, you can actually fly directly into Prescott's airport, Ernest Love Field (PRC) from Denver, Colorado; Farmington, New Mexico; or Los Angeles, California.
Most visitors fly into Phoenix Sky Harbor International Airport, then take a short, scenic 2 hour drive to Prescott. Click here for driving directions to Prescott.
As the early Arizona Territory explorer and prospector, Charles D. Poston, noted in an 1864 letter to a friend, "The atmosphere is the perfection of temperature, seldom varying from 75 during my visit." He was right. Get more information about Prescott's weather, including average monthly temperatures, rainfall and snowfall totals. Click here to see current weather forecast and yearly averages.
We mean it when we say anytime is the best time to visit Prescott. Here are the virtues of visiting Prescott in every season:
Summer
Summertime in Prescott means beautiful, mildly warm temperatures and fun, fun, fun. Needless to say, the area's best outdoor recreation flourishes in the summer months. Fishing, kayaking, hiking and mountain biking are at their best during those long summer days. Nearly every weekend from June through September, there are festivals and events of all kinds. Courthouse Square and nearby venues are abuzz with art fairs, food and wine festivals, concerts, car shows, air shows and more. And of course, there is the signature event of the summer - nay, the year - Frontier Days, including the World's Oldest Rodeo, which takes place annually spanning the days around July 4th. Enjoy the big Frontier Days parade and myriad events centered around the rodeo.
Visitors can expect average high/low temperatures of 86/49 in June, 89/57 in July, 82/49 in August and 82/49 in September. Summer rains, like the rest of Arizona, is highest in July and August, with 2 - 4 inches of rain each month. In July and August, when the dew point rises, Arizona experiences what are called monsoon rains. Quick, intense thunderstorms contribute to the rapid-shift swings in weather in the summertime, but locals will tell you that the monsoon season is one of their favorite times of year because it brings relief to seasonally high temperatures and makes the landscape incredibly verdant and fragrant.
Fall
Autumn in Prescott is one of the locals' favorite times of year because of several family-friendly events and beautiful changing foliage. Don't miss any of the handful of good old-fashioned pumpkin festivals in Chino Valley and nearby Dewey. They have everything you could expect from a pumpkin patch: farm fresh pumpkins grown on-site; farm fresh produce; horse, animal and wildlife presentations; educational presentations; corn maze; hay rides; horseback riding lessons; petting zoo; entertainment and activities; attractions and concessions.
If you have children, take them trick o' treating on Mount Vernon Street in downtown Prescott. Mount Vernon Street is lined with stately and cute-as-a-button Victorian homes that get all decked out for Halloween. Each year, about 5,000 trick o' treaters of all ages descend upon Mt. Vernon and line up at the spookily-transformed Painted Ladies to garner ghoulish goodies and marvel at the lawns-turned-graveyards and creepy decor.
There's grown-up fun in the fall in Prescott, too. After all, amber fall foliage is perfect when paired with a locally-crafted beer. Regional microbreweries headline the annual Old West Oktoberfest, complemented by festive events and areas for whole-family fun. The downtown section of Gurley Street gets closed off so participants can wander the booths, tasting and testing ales, ambers, stouts and lagers.
Average high/low temperatures are just right for all these autumnal activities. October boasts 72/37 degree temperatures, and November turns crisper, averaging 60/27 degrees. Leaves usually begin changing color in late October. The first snowfall of the year usually happens around late October, early November. Be sure to pack comfortable layers that can be added or removed as Mother Nature is likely to change her mind throughout the day.
Winter
Prescott is known as Arizona's Christmas City. While Prescott is always a slice of Americana, it becomes even more so in the winter. Think "Bedford Falls" from It's a Wonderful Life. Prescott's trademark white granite Courthouse Square sparkles when blanketed in crisp snow. With gentle snowfall averages of 5 - 6 inches per month in December, January and February, Prescott is an ideal winter playground.
Don't miss wintertime special events like the Acker Musical Showcase (aka Acker Night) in mid-December, when the downtown shops stay open late and visitors can stroll store to store listening to musicians playing inside and chestnuts roasting on the street corner. And you can't beat the annual Dickens of a Christmas, World's Largest Gingerbread Village and, of course, the Courthouse Tree Lighting ceremony or the Christmas Parade.
January and February are a great time to come to Prescott. The crowds are fewer and there are some great lodging deals to be had. Plus, there are plenty of days filled with sunshine and crisp temperatures, an ideal combination for hiking, mountain biking or riding your motorcycle up to Jerome and Sedona.
Visitors can anticipate average high/low temperatures of 55/22 in December, 51/21 in January and 54/24 in February.
Spring
Prescott rivals any Arizona city when it comes to spring beauty. Explore Granite Mountain, Thumb Butte or any of the five area lakes and take in the ponderosa pine forests, wildflowers and riparian undergrowth that distinguish the surrounding Prescott National Forest land. Birdwatchers and photographers will love the opportunities to witness extraordinary species of flora and fauna as spring blooms in the high desert. Golfers can hit the links at any one of five area public golf courses and three private golf courses.
Take the opportunity to explore northern Arizona in spring with Prescott as your hub. Take a road trip to the Grand Canyon, Sedona and Jerome, all within a 1 - 3 hour drive each way. Make your way up to Page Springs, nestled between Cottonwood and Sedona along a picturesque section of Oak Creek to visit any one of several wineries and vineyards. Take in the sights, smells and sounds of spring as you taste a locally-grown petite syrah on the shaded banks of Oak Creek.
Visitors will thrive in average spring temperatures of 59/28 in March, 67/34 in April and 75/40 in May. Spring rains are most likely in March (1.75 inches on average) but slow to a drizzle in April and May (less than 1 inch per month.)
We recommend that you rent a car when visiting Prescott. Though there are Phoenix-to-Prescott airport shuttles, taxi cabs and some hotels provide shuttles within a certain radius, you will likely enjoy having the freedom of your own rental car to explore the sprawling tri-city Prescott area. You may also want to day trip up to Jerome, Sedona or the Grand Canyon and you'll need a car for that.
That said, you don't have to be in the car for the majority of your visit. There is a ton to do walking around downtown Prescott or in Prescott Valley's Entertainment District. Take a walking tour of historic homes and landmarks, or enjoy shopping and dining within steps of several hotels in town. Choose your hotel thoughtfully if you choose not to rent a car, and be sure to ask if the hotel provides a short-distance shuttle at little to no cost. In short, your best bet is to rent a car right at the airport - be it Prescott or Phoenix - but be prepared to pay extra airport taxes and fees.
As an option, you could take an airport shuttle for approximately $56 round trip, then rent a car in Prescott or take taxi cabs or hotel shuttles once you arrive. Do your homework, ask questions and figure out what will be the most economical and give you the right amount of freedom you're looking for.
No. Prescott Valley is a town unto itself, located about 8 miles east of Prescott along Highway 69. Check out our article about the Prescott Tri-City area to learn what distinguishes Prescott, Prescott Valley and Chino Valley from one another.
Prescott's real estate market, though only somewhat affected by the nationwide real estate slowdown, has remained reasonably strong. Of course, you're far more likely to find the right Prescott home and community for you when you talk to a Prescott realtor; these real estate experts have seen the highs and lows of the Prescott real estate market and know best what the market conditions are today. Here are some 2015 Prescott real estate market statistics you can use as you begin your Prescott home buying process, whether you're looking to relocate, vacation now, retire or invest.
Population: 40,308
Median Age: 48
Median Family Income: $48,678
Median Home Price: $213,778
Rental: $485
Predator Zip Lines
Experience the wind ripping through your hair on a thrill ride over nature's wildest predators. En...joy the adventure of a lifetime on a world-class zip line over Out of Africa Wildlife Park in Camp Verde Arizona!
We are conveniently located less than 20 miles from Sedona, in the heart of Northern Arizona's wine country, just minutes from tasting rooms and vineyards. From the top of the towers, you can see majestic red rocks, the San Francisco peaks, and the whole breathtaking Verde Valley including Cottonwood, Clarkdale and Jerome. Come join us for a Zip Line adventure that you'll never forget! Ride the most exciting zip line ever devised, over Out of Africa and soar over Lions, Tigers, Wolves, Hyenas, Bears, Jaguars and other natural predators!
More
Out Of Africa Wildlife Park
Come see Tiger Splash show at 1:15 every day. Watch Bengal tigers in natural play as they "hunt" the...ir caretakers. Open Daily 9:30 a.m.-5:00 p.m. Just 40 minutes from Sedona.
More
Prescott Resort & Conference Center
Resting on the "Top of the Hill" offering picturesque views of Prescott, experience Northern Arizona...'s premier getaway, the Prescott Resort and Conference Center. Located only 60 scenic miles from Sedona, the Prescott Resort is a great escape for a relaxed weekend, corporate retreat, or conference meeting. Experience the charm of Northern Arizona at the Prescott Resort. Each of our newly renovated 160 guestrooms feature modern amenities that cater to our guests needs, i.e. High-Speed Wireless Internet and Flat-Screen Televisions. Each room was designed in the spirit of the Yavapai Tribe and offers artwork indicative to the majestic scenery of the Prescott area.
More
Prescott Pines Inn Bed & Breakfast
Indulge in the warmth and graciousness of home. Celebrated for its warmth, its gardens, and its comf...ortable, relaxed atmosphere. Voted Best Prescott Bed and Breakfast year after year.
More
CAMPING & RV GUIDE: WAKE UP TO FRESH AIR & GORGEOUS VIEWS
For those who love the great outdoors, Prescott has so much to offer. Camping is just the start of a wonderland of adventure waiting for you.
EXPLORE DOWNTOWN PRESCOTT
Historic Downtown Prescott is always bustling art, entertainment and things to do. From picnics to art classes, there's something for everyone.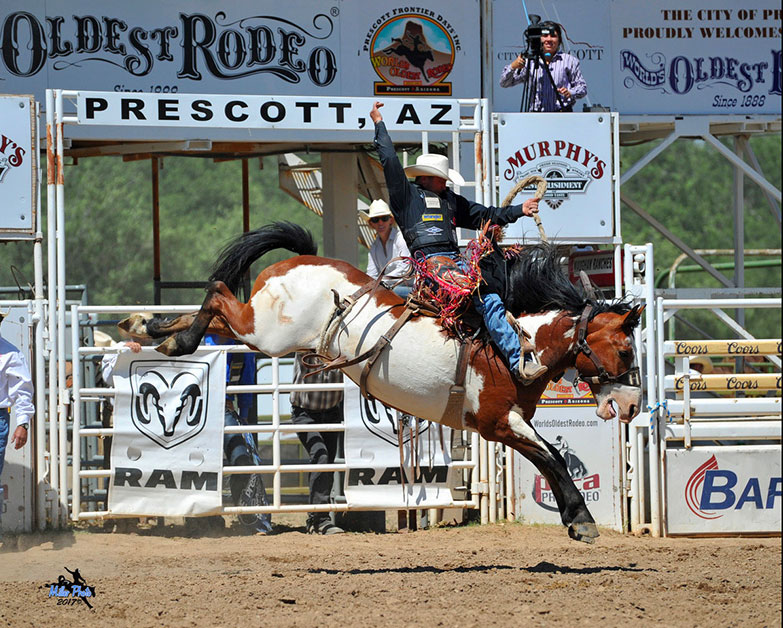 WHAT'S ON THE CALENDAR?
Our Prescott Event Calendar is full of festivals, workshops, art fairs, concerts and classes. Browse or add your event.
A TASTE OF THE SOUTHWEST WINE COUNTRY
Camp Verde, Page Springs, and Cornville are the beating heart of Arizona's wine country. Come taste the emerging hotspot for wineries.