Prescott, AZ Hiking
Hiking in Prescott, AZ is a very popular thing to do. With close to 200 established trails, Prescott is a hiker's paradise. The best resource for finding Prescott hiking trail details is the US Forest Service website. Hikes will range from easy to difficult, and the trail systems are clearly marked and typically not difficult to find. Hiking is a year round activity in Prescott as the climate is very mild. Choose shaded trails during the summer to keep cool as it still gets into the high 90s and lower 100s in temperature; and don't forget to pack plenty of water. Trails in Prescott don't usually have water stations so make sure you have everything you need to stay healthy and safe. The Forest Service website does a good job of describing what to expect from each trail.
---
Here are the main areas for hiking in Prescott, AZ. Each link below goes to Forest Service page with the hiking trails within each of the respective hiking areas:
Other Outdoor Activities
---
Kayak Tour Of The Verde River From Clarkdale
Enjoy outdoor adventure in the wilds of Arizona on this 3-hour kayak tour of the Verde River from Cl...arkdale. Choose a late-morning or afternoon tour, then hop into your raft and paddle along the grade II Verde River as a guide sheds light on the region's diverse flora and fauna. Navigate the choppy waters, watch the banks for native birds, otters and turtles, then perhaps cool off with a refreshing swim. Upgrade your tour to include lunch or dinner with rum tasting at the Desert Diamond Distillery.
More

Clarkdale
AZ, US

Arizona Offroad Tours
Adventures taking you down off-road trails through the beautiful Arizona Desert around Sedona. We... guide you through unique local 'secret spots.' Expert area guides let you ride on your own while showing you places you might never find on your own.
So Many Trails, So Little Time – Your Outdoor Adventure Is Calling!
More

Camp Verde
AZ 86322, US

Predator Zip Lines
Experience the wind ripping through your hair on a thrill ride over nature's wildest predators. E...njoy the adventure of a lifetime on a world-class zip line over Out of Africa Wildlife Park in Camp Verde Arizona! We are conveniently located less than 20 miles from Sedona, in the heart of Northern Arizona's wine country, just minutes from tasting rooms and vineyards. From the top of the towers, you can see majestic red rocks, the San Francisco peaks, and the whole breathtaking Verde Valley including Cottonwood, Clarkdale and Jerome. Come join us for a Zip Line adventure that you'll never forget! Ride the most exciting zip line ever devised, over Out of Africa and soar over Lions, Tigers, Wolves, Hyenas, Bears, Jaguars and other natural predators!
More
Verde Valley Hot Air Balloon Ride
Hot air balloon flights are meant to take in panoramic views and vistas of the surrounding natural b...eauty. That is why Verde Valley Balloons flies in the Cottonwood area, 20 miles south of Sedona, not in the Red Rocks area. To see the Red Rocks, we suggest taking a jeep tour. There's no better way to get up close and personal with the rock formations. But if you'd like to experience extraordinary views (depending upon the weather and wind direction) of Mingus mountain, the Verde River, the Prescott National Forest, Tuzigoot National Monument, Jerome, Cottonwood, or sites as far away as Sedona and even the San Francisco peaks at the base of the Colorado Plateau near Flagstaff, you will want to fly with Verde Valley Balloons in Cottonwood because you simply can't see those vistas anywhere else.
More

Prescott
AZ, US

Out Of Africa Wildlife Park
Come see Tiger Splash show at 1:15 every day. Watch Bengal tigers in natural play as they "hunt" the...ir caretakers. Open Daily 9:30 a.m.-5:00 p.m. Just 40 minutes from Sedona.
More
Clarkdale Kayak Company
Hop in a kayak, cool off in the heat of the Arizona summer, and enjoy some FAMILY FUN for all ages! ...As you cruise down the Verde River, you'll be immersed in a new world as you float past 900-year-old ruins of the ancient Sinagua Culture. Cool off under the large canopy of native willow trees and take in the rich ecology of the forested riparian zone where over 75% of Arizona's biodiversity thrives. It's a magical experience that you must see to believe.
More
Stone Ridge Golf Course
Welcome to StoneRidge Golf Course, your number one option for a round of golf in beautiful Prescott ...Valley, AZ. StoneRidge Golf Course is the most majestic of all the Prescott Arizona golf options. This is a truly unforgettable golf experience, unlike any in Northern Arizona. StoneRidge Golf Course is a 2,000-acre residential community nestled in the foothills of the Bradshaw Mountains overlooking Prescott Valley. In addition to great golf, StoneRidge has a full service golf shop and a fantastic restaurant the Prescott Club At StoneRidge.
More

1601 Bluff Top Dr
Prescott Valley, AZ 86314
(928) 772-6500
Antelope Hills Golf Courses
Antelope Hills Golf Course is the perfect place to hold your group's next golf outing or tournament.... We welcome you and your players and promise to make your event an enjoyable and successful experience. We pride ourselves on offering the friendliest service to all of our customers and providing the best golf course layout and conditions for all skill-level golfers. When you choose Antelope Hills Golf Course, you receive total event management and unmatched detail to customer service.
More

1 Perkins Dr
Prescott, AZ 86301
(928) 776-7888
CAMPING & RV GUIDE: WAKE UP TO FRESH AIR & GORGEOUS VIEWS
For those who love the great outdoors, Prescott has so much to offer. Camping is just the start of a wonderland of adventure waiting for you.
EXPLORE DOWNTOWN PRESCOTT
Historic Downtown Prescott is always bustling art, entertainment and things to do. From picnics to art classes, there's something for everyone.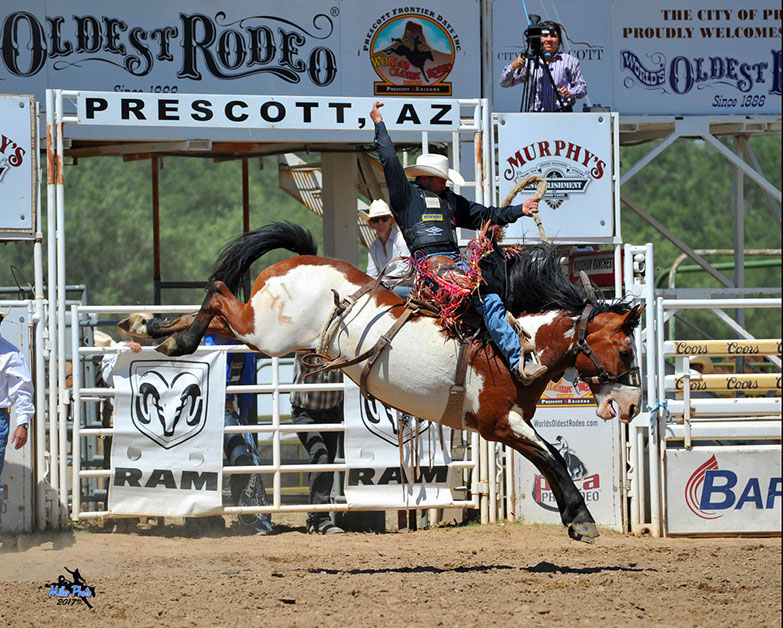 WHAT'S ON THE CALENDAR?
Our Prescott Event Calendar is full of festivals, workshops, art fairs, concerts and classes. Browse or add your event.
A TASTE OF THE SOUTHWEST WINE COUNTRY
Camp Verde, Page Springs, and Cornville are the beating heart of Arizona's wine country. Come taste the emerging hotspot for wineries.