Shopping in Prescott AZ
Prescott's downtown area beckons visitors to come shop in its boutiques, galleries and even funky little second-hand, thrift and antiques shops bordering Courthouse Plaza on Gurley, Montezuma, Goodwin and Cortez streets. Just off the main square, shoppers will want to venture just 2 blocks west of Montezuma to the Prescott Arts District, loosely located around Gurley and McCormick. Local artisans and artists showcase their creativity in this collection of bright, cheerful bohemian cottages. Just east of Prescott on Highway 69, you'll find Prescott Gateway Mall and Shopping Village. This modern shopping mall offers department stores and boutique shops with everything from clothing and accessories to shoes, books, toys - even a children's museum. The mall is surrounded by an outdoor shopping village with restaurants and shops, offering shoppers a chance to stroll in the beautiful Prescott weather and find something special to commemorate their Prescott vacation.
Galloping Goose
Holding up the southern corner of Whiskey Row is the Galloping Goose, an eclectic shop of local and ...western artifacts and merchandise.
More

162 S Montezuma St
Prescott, AZ 86303
(928) 776-0077
Kickapoo Express
Kickapoo Express is a Native American jewelry store located on Whiskey Row. This shop is a fun place... to explore when you are strolling down historical Montezuma St.
More

118 S Montezuma St
Prescott, AZ 86303
(928) 445-9789
Grand Canyon Harley Davidson
A much anticipated addition to the Whiskey Row family is the Grand Canyon Harley-Davidson shop. Loca...ted right in the middle of Whiskey Row, they offer H-D memorabilia, leathers and other clothing, and lots of advice on the local motorcycle scene! Come on in and hang out, you're always welcome!
More

138 S Montezuma St
Prescott, AZ 86303
(928) 778-2241
Artful Eye, Jewelry Design Center
Nestled into a comfortable location right next to the historic Palace, The Artful Eye is a jewelry s...tore of a unique nature. Come on in and browse the next time you're on Whiskey Row!
More

124 S Montezuma St
Prescott, AZ 86303
(928) 445-5570
Puttin' On The Hats
Established since 1990, we've been selling a wide variety of mens and ladies hats along with belt...s and tooled leather handbags.
More

106 S Montezuma St
Prescott, AZ 86303
(928) 776-1150
Prescott Trading Company
As you can see from the photos, The Prescott Museum & Trading Company trades in Old West collectible...s and antiques. Easily their most popular attraction is their Old Tyme Photo service. Have your photo taken in an Old Western setting as a keepsake of your stay here on Whiskey Row!
More

142 S Montezuma St
Prescott, AZ 86303
(928) 776-8498
Trapper's Alley
Located at 122 Whiskey Row in the historic Palace building, Trapper's Alley is loaded with western w...ear and collectibles. Come on in and browse while you're visiting The Row!
More

112 S Montezuma St
Prescott, AZ 86303
(928) 445-1950
CAMPING & RV GUIDE: WAKE UP TO FRESH AIR & GORGEOUS VIEWS
For those who love the great outdoors, Prescott has so much to offer. Camping is just the start of a wonderland of adventure waiting for you.
EXPLORE DOWNTOWN PRESCOTT
Historic Downtown Prescott is always bustling art, entertainment and things to do. From picnics to art classes, there's something for everyone.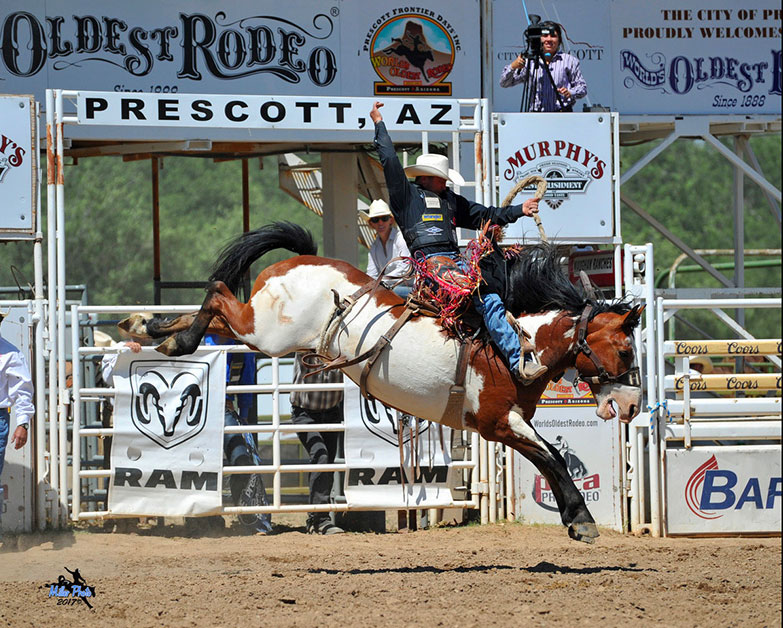 WHAT'S ON THE CALENDAR?
Our Prescott Event Calendar is full of festivals, workshops, art fairs, concerts and classes. Browse or add your event.
A TASTE OF THE SOUTHWEST WINE COUNTRY
Camp Verde, Page Springs, and Cornville are the beating heart of Arizona's wine country. Come taste the emerging hotspot for wineries.